Podcast: Play in new window | Download
Subscribe: RSS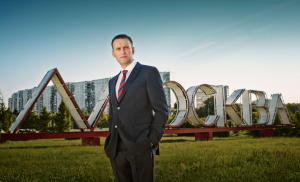 I denne måned om Georgien, homopropaganda og blasfemi samt Navalnyj og Putins bestræbelser på hhv. at blive Moskvas borgmester og at få verdensudstillingen til Jekaterinburg i 2020.
00.52 Navalnyj-nyt
13.55 Putins tale om Jekaterinburg
21.10 Georgien mellem to valg
32.54 Kort nyt
LINKS
Putins tale
Gia Abuladzes politiske analyse af situationen i Georgien
Værter: Jesper Gormsen og Anders Skærlund Petersen.
Musik: Aleksej Morozov, The Arctic.