Podcast: Play in new window | Download
Subscribe: RSS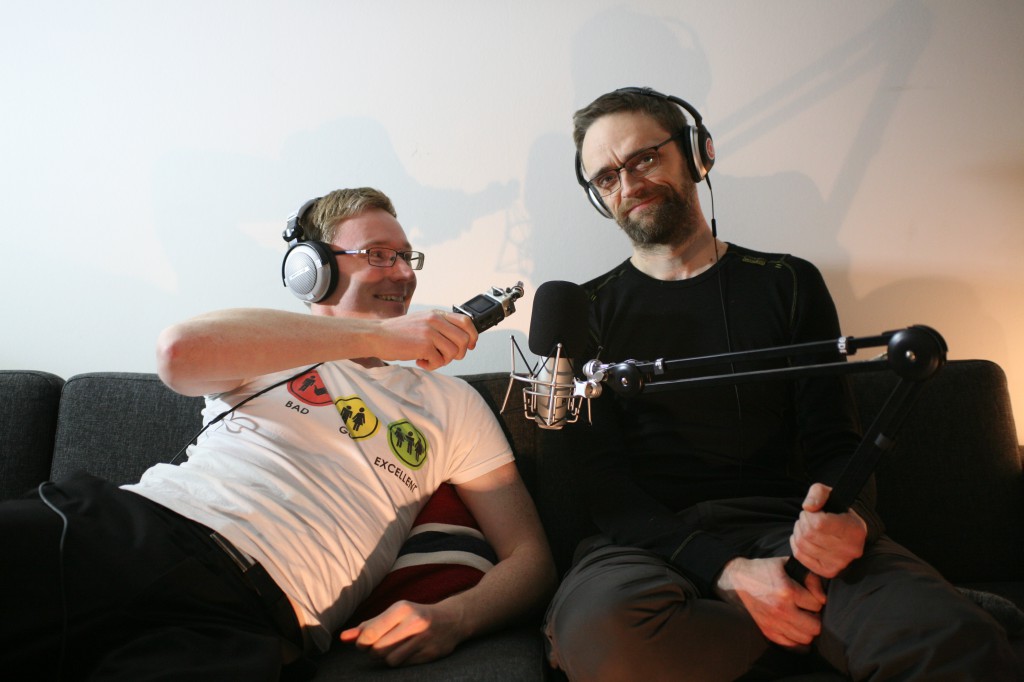 Blockbusters, røntgenmusik, sibirisk badeessens og sejlivede statsledere. Intet nyt fra vestfronten runder 2016 af med manér.
Vi byder selvfølgelig på en nytårskavalkade – i år endda med lattermild kvindestemme!
I kort nyt hører vi om en ny flyrute og en tragisk forgiftningsskandale. Derpå lægger vi vejen forbi en konference i Malmø for at høre om Rusland som en succeshistorie. Vi forsøger at fortælle Sovjetunionens historie med musik og vi anmelder anmeldelserne af en ny historisk russisk film. Og til slut prøvesmager vi en – viser det sig – imperialistisk øl.
Indhold:
04:04 Nytårskavalkade
09:45 Mytens magt – om blockbusteren "Pamfilovs 28″
22:16 Succeshistorien Rusland – udpluk fra åbningskonferencen på RUCARR – center for Rusland  og Kaukasusstudier ved Malmø Universitet.
29:31 Kort nyt
– Kiev bliver igen en destination på tavlen i Kastrup""
– Gift for folket
33:06 Tango fra et galehus – Sovjetunionens historie forsøgt fortalt i musik
39:50 Afslutning + ølsmagning (Robert Doms, Lvivske)
Værter:
Anders Skærlund Petersen og Jesper Gormsen
Gæsteoplæser:
Camilla Keller Ritz
Kilder:
– Особое мнение, Эхо Москвы, 06 июля 2016, 19:08
– Кем были люди, отравившиеся «Боярышником». И кого за это задержали
– Тяжелое похмелье от «Боярышника»
– «Боярышник» оставил сиротами 8 детей в Иркутске
– Отравления "Боярышником" в Иркутске – лишь верхушка айсберга
– Рынок косметики близок к коллапсу из-за ограничений на «Боярышник»
– RUCARR Portal (Russia and the Caucasus Regional Research)

Musik og lyd:
– Podmoskovnye vetjera: Владимир Трошин – Подмосковные вечера – 1956
– Kalinka: "Калинка" в исполнении Академического ансамбля песни и пляски Российской Армии им.А.В.Александрова.
– Mussorgsky's Promenade Pictures at an Exhibition
– Alfred Sjtnitke, Tango i et galehus: Альфред Шнитке — Танго в сумасшедшем доме
– The Volga Boatmen – sung by Paul Robeson
– X-Ray Audio: The Documentary
– Mr. Trololo original upload
– Filipinki – Batumi
– Bulat Okudzhava: Булат Окуджава – Молитва – YouTube
– Vladimir Vysotskij: Владимир Высоцкий – Песня о переселении душ
– Masjina vremeni: Машина времени – Флюгер
– Viktor Tsoj, Kino: Виктор Цой – Перемен
– Kids Cheering Sound Effect
– Fireworks sounds for dogs, in English and Norwegian.